The Book
Loaners: The Making of a Street Library
A book by Ben Hodgson and Laura Moulton
"Loaners is the most heartening, encouraging book I've read in years. Ever? What a beauty, how human and terrifying and funny, what a strange conversation." –Peter Rock, author of My Abandonment
---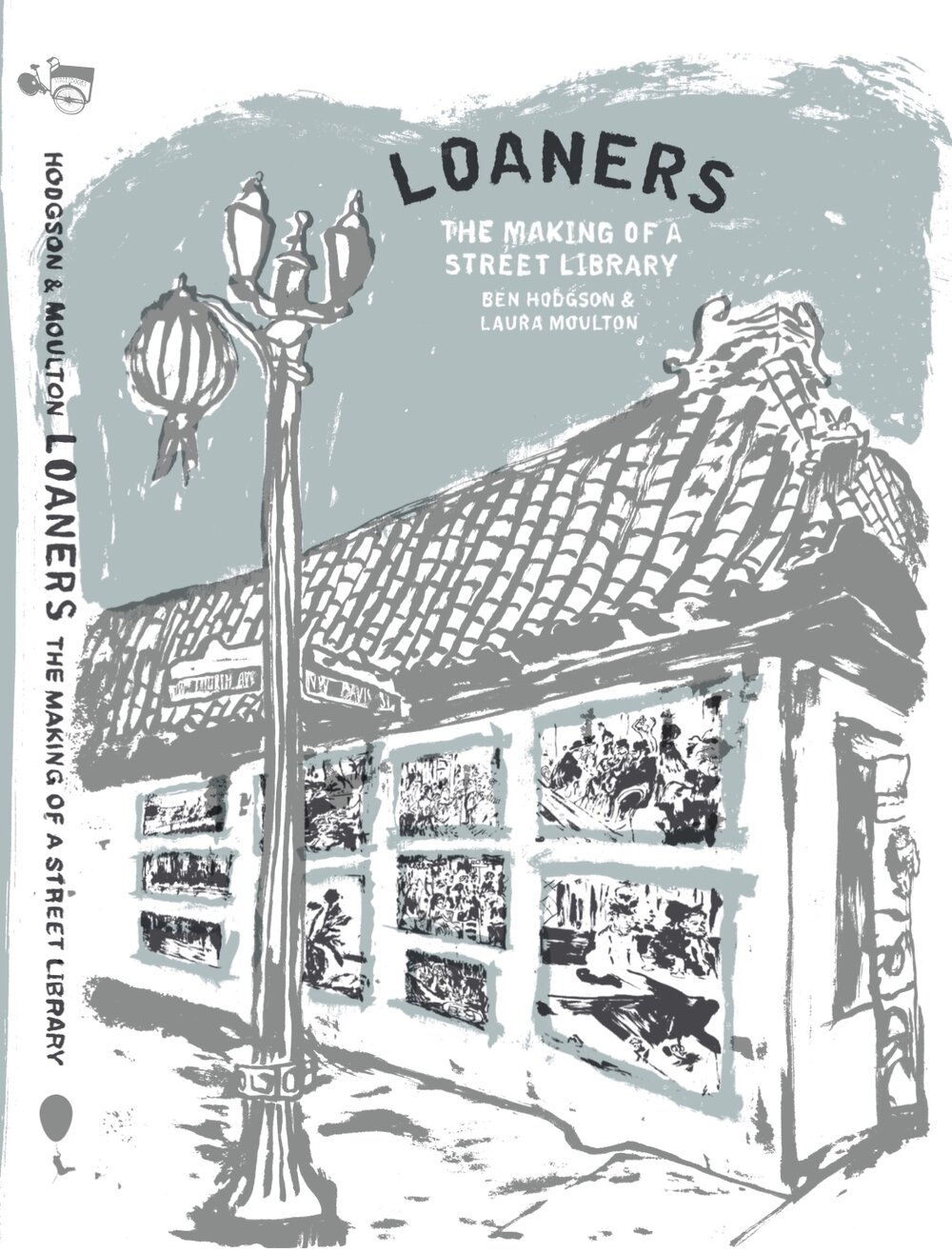 In 2011, Laura Moulton founded Street Books, a mobile library serving people living outside in Portland, Oregon. That summer, Ben Hodgson became one of her most dedicated regulars, setting the still-unbroken single-season record for borrowing. Then Ben's routine's changed, and he didn't cross paths again with Laura for almost two years. Loaners is the story they began to tell when they reconnected, offering a street-level perspective of a community whose stories are seldom told, alternating between their two unforgettable points of view in this addictively readable, occasionally sublime memoir.
"The right book can change a person forever in a few hours time. Anyone looking for evidence to pair with this grand claim of mine should read Loaners immediately." –Karen Russell, author of Orange World
"As someone saved by books when homeless, I know that true resiliency lies in the imagination. Kudos to Street Books for bringing the magic of literature to so many souls on the streets, and this illuminating, powerful story to all of us." –Rene Denfeld, bestselling author of The Child Finder
"One of the single best ideas I've seen in this town." –Omar El Akkad, author of American War
About the authors
Ben Hodgson was a computer technician in the air force and a cab driver for many years. He is currently on the board of Street Books, and works as a street librarian, speaker, and inventory specialist.
Laura Moulton is an adjunct professor at Lewis & Clark College and leads residencies in high schools for Literary Arts. Over the years she has taught writing in public schools, prisons, and teen shelters. Moulton is the founder of Street Books, Portland's bicycle-powered street library.